Gadgets


Caricamento in corso...

Blender BlendJet 2 Portable mint
The Next-Gen Blender
BlendJet 2 serves up big blender power on the go. We created the BlendJet 2 portable blender so you can make anything you want, anywhere in the world from a mountaintop to your kitchen countertop. It's easy and convenient to use at home, at work, outdoors, at the gym, in the car, at the beach, on vacation or wherever the day takes you.

Patented TurboJet Technology
Traditional blenders only use their blades to blend, but we invented a new method that makes every other blender obsolete. Our secret weapon? BlendJet 2's stainless steel blades are offset from the center of the base, which creates a tornado effect that blasts ingredients into the back of the jar 275 times per second, resulting in dramatically better blending. This technology combined with a more powerful motor and doubled battery capacity makes BlendJet 2 five times more powerful than BlendJet One.

Perfect for Everything
BlendJet 2 makes smoothie-bar-quality beverages, silky-smooth protein shakes, top-shelf mixed drinks and creamy frozen lattes, plus milkshakes, slushies, baby food, dips, dressings, sauces, and so much more. We'll send a new recipe video straight to your inbox each week to inspire creativity and ensure you get the most out of your BlendJet 2.

Shake Up Your Routine
BlendJet 2 is more than a blender it's a way of life. It helps you live healthier while keeping your energy level sky-high. Make breakfast a breeze, reinvent lunch, fuel your workout or chill with a frozen margarita, all while saving time and money.

USB-C Rechargeable
Get 15+ blends from just one hour of charging with any USB port. The BlendJet 2 portable blender is equipped with a water-resistant USB-C port that makes it easier than ever to power up. And the included cable is smartly reversible, so there's no wrong way to plug it in.

Self-Cleaning
Say goodbye to the most annoying part of blending. Bulky kitchen blenders feel impossible to clean especially when you're in a hurry but BlendJet 2 cleans itself. Just add a drop of soap, a bit of water, blend, and you're ready for your next blended creation.

Food Processing with Pulse Mode
With a double-press of the power button, your BlendJet 2 portable blender transforms into a powerful food processor that pulverizes veggies, fruits, nuts and more. You can pulse your way to tasty guacamole, pesto, salsa and hummus in mere seconds.

Forget the Measuring Cup
Measurement markings on the jar make it easy to follow our mouth-watering recipes or to create your own. With its 16 oz capacity, BlendJet 2 holds 33% more than the original BlendJet in a sleek and compact design.

Water-Resistant & Ready for Adventure
BlendJet 2 is also water-resistant, so you don't have to worry about getting liquid in the USB-C port or accidentally submerging your BlendJet 2 in the sink or pool. It's the ideal blender for mermaids.

Quiet Enough for a Library
We engineered BlendJet 2 to deliver incredible power without the jet-engine sound made by clunky kitchen blenders. In fact, the BlendJet 2 portable blender is so quiet, you can use it during late-night study sessions or early in the morning without waking up your household.

Lock Your Blender
Shift into Lock Mode to prevent accidental blending, and confidently toss your BlendJet 2 portable blender into your backpack or purse, or sip straight from the jar.

Specifications
Compact Size: 230mm x 76mm
Product Weight: 0.61 kg
Jar wwith Measurement Markings: 475 mL
15+ Blends Per 1 Hour Charge
Water-resistant USB-C Port
4000 mAh Rechargeable Battery
5V Electric Motor Spins 275 Times Per Second
6-Point Stainless Steel Blade
Durable Built-In Carrying Strap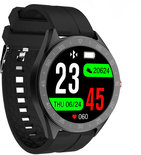 LENOVO Smartwatch R1
LENOVO Smartwatch R1 ist ein klassischer Smartwatch im runden Stil.
Der LENOVO Smartwatch R1 zeigt die Zeit an, verfolgt Ihre Schritte, überwacht Ihre Gesundheit, hält Sie in Verbindung, auch direkt mit Apple Health, zeigt Ihre Anrufe an und hält Sie aktiv, einschließlich 7 verschiedener Sportmodi.
Unser erstes DIY-Design umfasst 3 Interchangle Lünetten und 2 Armbänder, die den Look passend zu Ihrem Tag und Ihrer Stimmung verändern.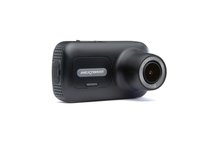 Nextbase 322GW Dash Cam
Nextbase 322GW Dash Cam - Die weltweit erste Dashcam mit Notfall-SOS gewährleistet, dass Sie unterwegs so sicher sind wie nie zuvor. Sie leitet die Rettungskräfte bei einem Unfall an Ihren Standort und sendet wichtige medizinische Angaben, um bei einer effizienten Behandlung zu helfen.
Ein umfangreich aktualisierter 2,5 HD IPS-Touchscreen für Menüauswahl und Wiedergabe bietet die ultimative Benutzererfahrung.
Nextbase 322GW Dash Cam Features
Auflösung: 1080p HD mit 60 fps / 720p mit 60 fps
Display: 2,5 HD IPS-Touchscreen
Sichtwinkel: 140°
Objektiv: 6 Schichten f1.6
GPS: 10Hz
WLAN: QuickLink Wi-Fi
Bluetooth: Ja - Bluetooth 4.
Polarisationsfilter: Kompatibel
Alexa: Nein
Notfallreaktion: Ja
Intelligenter Parkmodus: Intelligent
Modulkompatibilität: Rückfahrkamera, Heckscheibenkamera, Innenraumkamera vorn 1080p und hinten 720p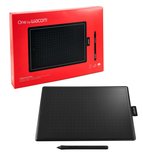 Wacom One by Wacom - medium D/E
Wacom One by Wacom ist ein reaktionsschneller, ergonomischer, drucksensitiver Stift, mit dem du auf natürliche Weise kreativ sein kannst. Der Stift benötigt keine Batterien, wodurch er leicht, perfekt ausbalanciert und einfach zu benutzen ist.
Bringe deine Kreativität auf ein neues Level
Skizziere und male mit mehr Präzision. Unsere hochentwickelte elektromagnetische Stifttechnologie ermöglicht dir eine hervorragendeKontrolle und Genauigkeit. Du möchtest Fotos bearbeiten? Von komplizierten Ausschnitten bis hin zu filigranen farblichen Anpassungen ist alles so viel einfacher.
Mit Wacom erhält digitaler Unterricht eine neue Qualität. Der realistische digitale Stift hilft, den Unterricht wie gewohnt zu gestalten. Damit kannst du auf eine Weise schreiben, Anmerkungen machen, kreativ sein, zusammenarbeiten, lernen oder unterrichten wie nie zuvor.
Die vielseitige, digitale Arbeitsfläche deiner Wahl
Suche dir die Grösse aus, die du brauchst. S nimmt nur einen kleinen Bereich deines Arbeitsplatzes ein, lässt aber genug Platz zum Kreieren. M bietet eine grössere Fläche für umfangreichere Zeichnungen - und mehr Raum zum Entfalten.
Einrichten einfach gemacht
Was immer du kreieren möchtest, mit Wacom One by Wacom ist es ganz einfach. Schliesse das USB-Kabel an deinen Mac oder PC an, dann lade den Treiber herunter, installiere ihn und schon kannst du loslegen.
Drucksensitiver Stift - die natürliche
Verlängerung deiner Hand
Keine Batterien notwendig - der Stift
ist daher leicht und komfortabel zu
benutzen
Einfache Verbindung über USB
Kompakt, mit grösserer Arbeitsfläche
Verfügbar in den Grössen M und S und in Sprachen D/E oder F/I
Empfehlungen zum Reinigen Ihres Wacom Produkts
Alle Wacom Produkte können sicher mit 70–75%igem Isopropylalkohol (Reinigungsalkohol) und einem weichen, fusselfreien Tuch gereinigt werden. Die harten, nicht-porösen Oberflächen Ihres Wacom Produkts (wie Display und andere äußere Oberflächen) mit dem feuchten Tuch abwischen. Keine Bleichmittel verwenden. Keine Feuchtigkeit in Öffnungen jeglicher Art gelangen lassen und das Wacom Produkt in keinerlei Reinigungsmittel tauchen.
Ultimi prodotti visualizzati
Prodotti visualizzati da altri